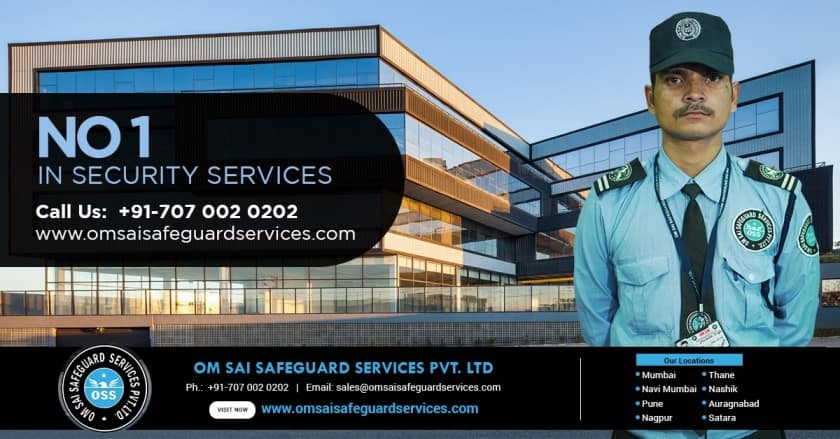 Event Security Services, Be it political, musical, festive, educational, or any event, thousands of people come together to watch and celebrate the occasion.
 With thousands of people gathering together rises the threat of safety and security. 
Random people may enter the arena, and many anti-social elements will find this as an opportunity to breach the privacy and security of the people attending the event.
 It is mandatory to tighten the security to ensure a safe and successful event. 
Om Sai Safeguard Services is an Event Security Services management agency that provides sufficient security to events in Aurangabad. And in many other places.
Some of the features that make us reliable are:
The well-trained staff offers efficient protection and safety. 
We offer security services within short notice in Aurangabad and major cities of India. 
Security services respect the people attending the event and 
carry out their work in a professional manner.
 

Best Event Security Service Agency in Aurangabad
Our security services offer transparency and work loyally. Our guards are educated duly in fields of safety, security, and protection.
We provide various services like residential security services, corporate security services, industrial security services, armed and unarmed security services. 
Specialized personnel for each department is present.
We also provide female security services, bouncers, and guards, according to the needs of the event.
We at Om Sai Safeguard services ensure the safety of people attending and organizing the "Event Security Services".
Our security management agency offers all kinds of security services. We provide separate security services for female volunteers and viewers. 
According to the needs of the event. They can hire either armed or unarmed security services.
To ensure that anti-social elements do not enter the event, we offer well-trained bouncers. 
We have combined the latest technology and effective guards and have come up with a fool-proof plan to provide sufficient protection to all kinds of events.
Contact us anytime, and we will immediately provide security services in case of any emergency in the event. 
We value your feedback and keep on improvising and modifying our plans according to your suggestions, making us the best safeguard service agency.